DigitalBridge has developed an investment program focused on emerging software-centric infrastructure technologies "InfraTech" that leverage its insights and access across the digital infrastructure ecosystem.
Investment
Thesis
We believe next generation infrastructure is undergoing a massive transformation driven by exponential demand and increasing complexity. Networks are becoming increasingly software defined, resource-aware and intelligent.
Our
Differentiation
We believe our significant specialization and broad ecosystem presence provide DigitalBridge with unique insights that allow us to source, vet and accelerate innovative companies across InfraTech domains.
Our
Strategy
Growth stage capital - DigitalBridge seeks to invest principally in innovative, development-stage companies, principally in Series B and Series C rounds, with:
demonstrated product market-fit
scalable business models
mitigated technology risk
led by exceptional management teams
Our Team &
Advisors
Our team has extensive investment experience in InfraTech, supporting the growth of development-stage companies. Our strategy leverages DigitalBridge's network of advisors, operating partners and portfolio companies' senior leadership who share our passion and experience growing businesses and delivering for the world's leading technology and telco companies.
What is
InfraTech
Our sandbox is comprised of innovative companies developing foundational software that orchestrates and manages the interface between the Application Layer and the physical Digital Infrastructure Layer. This includes the domains of 5G & Networking, Cloud & Edge Platforms, Data & AI Infrastructure, and Cybersecurity.
InfraTech is SCALABLE like the Apps it serves and RESILIENT like the physical infrastructure it runs on.
Applications
The Consumer Layer

Infratech
The Software Layer
Orchestration - Value Moving from Hardware to Software
Digital Infrastructure
The Physical Layer
Our Competitive Edge
Sector
Specialists
25+ year track record of building digital infra businesses.
Power of the
Platform
Sourcing Cross-Pollination
Market Intelligence "Eyes and Ears"
Talent Acquisition
Team of
Experts
DigitalBridge has over 100 digital infra investment experts worldwide.
InfraTech
Portfolio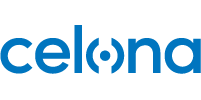 Infrastructure Software
Celona's 5G LAN system is credited with enabling companies to own and operate their own mobile network infrastructure to address the growing demands not met by conventional wireless alternatives.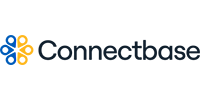 Network Infra Technologies
Connectbase transforms network buying and selling through the use of location-based intelligence and application.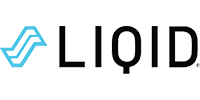 Composable Infrastructure Software Platform
Liqid's composable infrastructure platform offers powerful improvements over static IP infrastructure that enables users to build data centers with agility and scalability at the forefront.
InfraTech Knowledge Center:
Industry and Portfolio Analysis