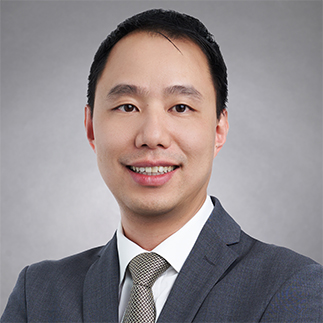 Wilson Chung
Managing Director,
Investment Management
Wilson Chung is a Managing Director at DigitalBridge Investment Management. Mr. Chung is based in Singapore and focuses on identifying and evaluating Asia Pacific investment opportunities. He has over 15 years of infrastructure, private equity, and corporate finance experience in Asia.
Prior to joining DigitalBridge, Mr. Chung was most recently a Senior Vice President in the infrastructure principal investments team at Macquarie Capital. He led Macquarie's balance sheet investments in digital infrastructure in Asia, with a focus on building platforms and developing greenfield datacenters and other digital infrastructure assets. Prior to that role, Mr. Chung worked in Macquarie Capital's private capital markets team where he focused on principal investments and advisory mandates across the consumer and technology sectors in Asia.
Prior to Macquarie Capital, Mr. Chung was a co-founder and CFO of Litegrid Holdings Ltd, a Hong Kong telecommunications infrastructure developer and prior to that, he covered consumer, industrial and telecom investments for Unitas Capital, an Asian regional private equity fund. Mr. Chung started his career as an investment banking analyst at Citigroup.
Mr. Chung received a Bachelor of Laws, with honors, and a Bachelor of Commerce from the University of Melbourne.